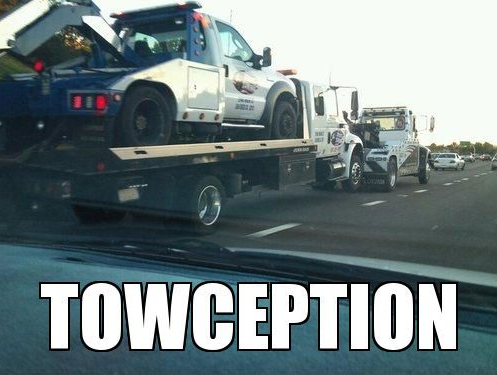 Did you know that a car may require towing at least once in a lifetime? Perhaps unsurprisingly, it involves more than transporting vehicles from one place to another. The fee charged depends on various circumstances like where you live for example and the service provider as well.
A service provider needs well-maintained towing trucks to offer up to speed services. Firms need to offer courteous services to keep the clients coming. Towing services depend on the size of the car and model. Flatbed towing is safe for transporting a vehicle where a disabled car may ride atop of the trailer. Trailers are capable of dispatching large vehicles.
Vehicle towing
There are various reasons you may want to tow a vehicle. A damaged or disabled car may be towed at the owner's request. A government agent may tow a car disabled or abandoned on a public street or road. A lender may decide to repossess a car. A company can also tow a vehicle impounded by police to a storage lot.
There are laws regulating the circumstances under which your vehicle can be towed. Issuing of Special permits, licensing and training are part of the government requirements for companies who run a tow business. And guess what? The laws prevent predatory pulling of a legally parked car.
Try to understand the network and operating region of the towing company before engaging with them. Customers may be salvaged in case of tornados, blizzards, and hurricanes or flooding.
A ranking is based on set criteria and customer reviews to assist you to unearth the dependable tow company so you don't have to be confused which one to choose from.
Towing rates per mile
You cower in fear when you call a tow truck. If your car is involved in an accident you will end up needing a tow to a repair shop. By and large many companies are reputable but some scams may penetrate the industry. Communicate with the company before hiring.
Some cities and states put a cap on the tow charges although unscrupulous firms can fly under the radar. A firm can charge a base rate also called hook-up fee ranging from $35 to $100.  In fact, the cost of a tow per mile can range from $2.5 to $5. In certain cases, the base rate may cover the first 5 -7 miles of towing.
In an area, without legal limits or fewer competing firms, the costs could be much higher. When the car is stuck in the mud or in a hostile condition it might cost a little more to tow because it takes time and effort to get it out. The cost of pulling the car out of the adverse situation can be ranging from $50-$200 per hour of tow.
I tell you what though be wary of 'low ball" prices some companies set. Customers may be charged additional hauling costs during holidays, nights or weekends.
Lastly, to get the best company allow certain specifics from the start. Know how much they charge besides finding out if they can work with your insurer.